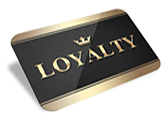 While Roadless Gear is not always the first place customers find on the internet - it is often the last.   And here is just one reason why...
When you shop at Roadless Gear you can not only feel confident you are getting a great price and outstanding customer service - you also get paid!   When you spend your hard earned money with us - we'll give a little of it back to you in the form of reward points.
These points are good as cash on future purchases!  So start shopping and start saving today...